Gilbarco Veeder-Root, the world's leading fueling and convenience store equipment and technology manufacturer, has an obsession: Customers.
While many businesses talk about their customer centric strategies, Gilbarco also walks the walk in providing a best-in-class customer experience at every stage of their journey.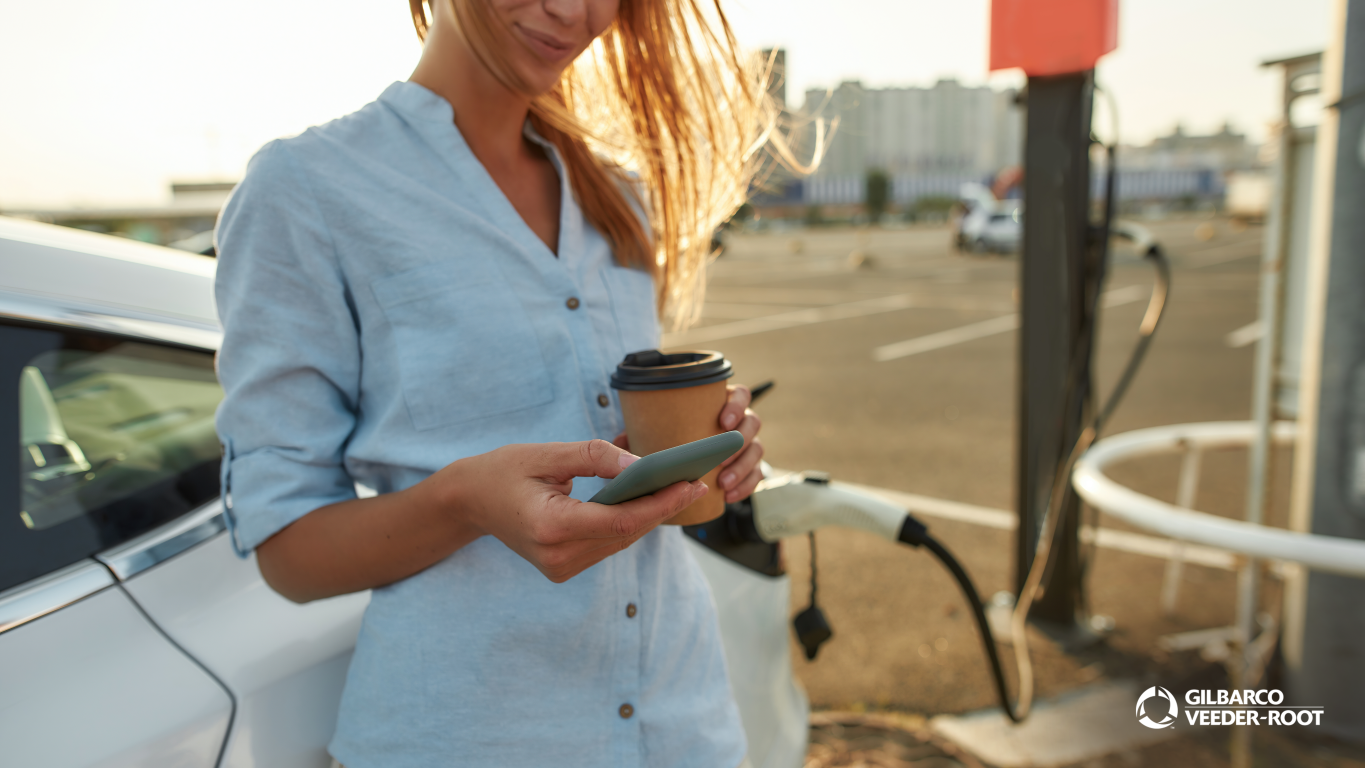 It's neatly summed up by Om Shankar, Gilbarco Veeder-Root's European Marketing Director.
"Gilbarco Veeder-Root is a trusted and integrated fuelling and convenience retail partner, delivering innovative, tech-led experiences, which enable our customers to grow profitably and sustainably in transformative times," says Shankar.
Gilbarco Veeder-Root has considerable form in the above, meeting customers' needs since 1865; plus a worldwide customer footprint that includes the oil majors such as Shell, bp and Circle K, as well as smaller network operators and independent retailers. Shankar, who joined the company a year ago from a career in the oil and gas industry, acknowledges the company's 150-year legacy – manufacturing, installing, and servicing fuel dispensers and tank gauges – but is honing his marketing strategy to future proof the business.
"Our current story is evolving as decarbonization is becoming an increasingly hot topic on many Governments', and subsequently many corporations', ESG agendas. We have witnessed a surge in ESG strategies across our global portfolio of customers in the last couple of years. We are actively working to make sure that we have a concerted strategy that relates to all fuels and recognise that, going forward, profit pools will be more focused inside versus outside," he says.
Despite the evolution, the vision is unaltered, however.
"Our aim is to be the best end-to-end supplier of the forecourt and c-store. Whether that's a solution for a driver looking to recharge their electric vehicle or looking to fill up their petrol car with fuel, or a consumer looking to make a quick pit stop for coffee or lunch, we have the end-to-end solutions," Shankar says.
These include the back-end cloud software to help manage networks of electric vehicle chargers, EV driver app software to initiate charging sessions, and software to orchestrate predictive and preventative maintenance of equipment to ensure maximum uptime, for example.
"Irrespective of the journey, we believe we are at the cutting edge of providing that end-to-end offering, spanning hardware, software and the integration layers between," Shankar says.
While the company's heritage in traditional fuelling solutions may seem threatened, Shankar insists it's not a declining market. "If you look at the market globally in fuelling solutions there is still a rising need for solutions and infrastructure," he says.
"Growth rates are region dependent," he continues, "but we also understand that, if we don't have a buttoned-up perspective on decarbonisation, we are not providing a complete service to our customers," he says.
Four-pronged approach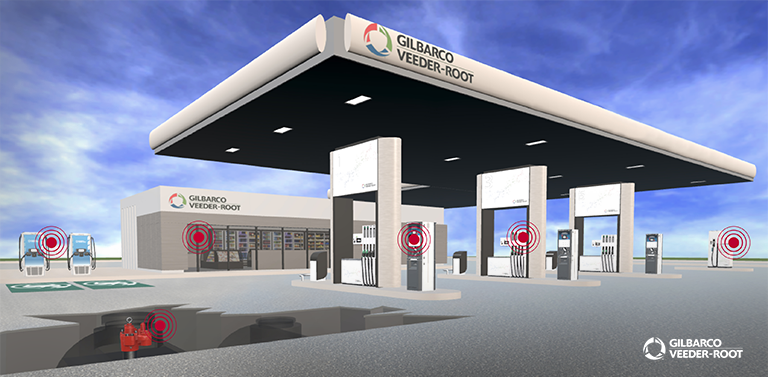 Gilbarco Veeder-Root has a four-fold approach to serving its customers going forward, Shankar reports:
To help its customers get consumers onto the forecourt
To take those consumers into the c-store
To grow the basket size of those consumers
To make the forecourt and convenience store operation more efficient and profitable
Firstly, best-in-class technology and solutions help Gilbarco drive customers to the forecourt.
"We are giving our customers the solutions that matter, such as best-in-class dispensing and payment solutions with seamless and rich digital experiences and the latest in frictionless payment technology, such as automatic number plate recognition (ANPR) ," Shankar says.
Facilitating consumer journeys through the c-store is step two of the company's plan.
"The ability to move easily through a forecourt and c-store generates loyalty," Shankar states.
Here, the efficiency of the transaction is key but Gilbarco Veeder-Root also acknowledges that frictionless does not mean a lower spend. A customer filling up at a pump could be sent a targeted ad and is able to buy the item efficiently via their mobile device, for example.
The company is also cognizant of the fact e-mobility charger customers will have a longer dwell time at any given location. They will require a different kind communication but there is an opportunity for c-stores to further monetize consumers who have made the transition to electric.
Increasing customers' basket size, and driving operational efficiencies and profitability on the forecourt and in the convenience store are the third and fourth steps in the evolving Gilbarco offering.
Both are underpinned by the business's legacy in fuel and convenience retail.
Gilbarco has invested in cloud technology, data and analytics in order to deliver targeted promotions that will encourage consumers to visit other areas of the store and increase their spend.
Similarly, if a customer is filling up their car at 8am and has a buying pattern of purchasing coffee at other times of the day, a store can send a 'percentage off' offer to persuade them into the store for a coffee.
"It's about understanding needs and delivering targeted offers," Shankar says. "There is data everywhere and Gilbarco is doing its best to make the most of it."
The company is also leveraging subscription-based services to drive loyalty and customer spend. "We see it [subscription] everywhere from soft drinks to coffee and car wash," Shankar says. Gilbarco has partnered with Mosaic in the Americas, for example, to offer a subscription-based car wash service and is anticipating making further investments in this space. "Understanding how relevant loyalty is becoming is showcased with our partnership with Mosaic," he says.
Gilbarco's ability to drive customers' operational efficiency and profitability is further enhanced by offering one of the most differentiated and cutting-edge retail point-of-sale (POS) platforms on the market: Passport X.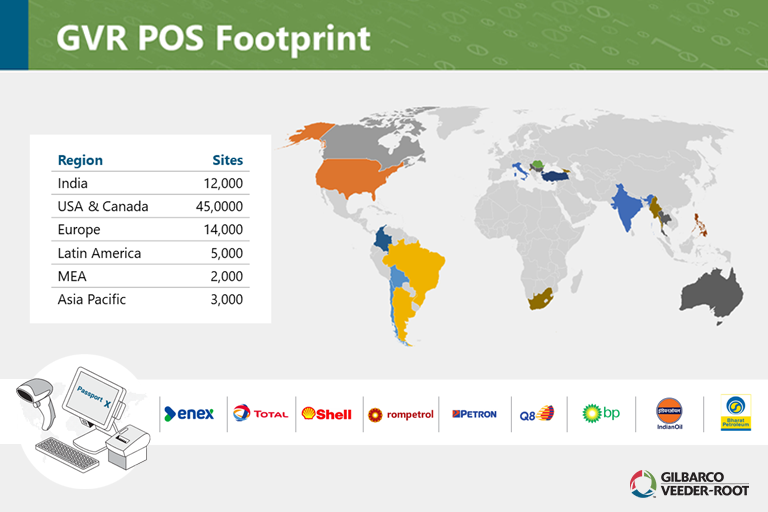 As a trusted partner, Gilbarco has rich experience in retail solutions and automation with approximately 80,000 POS installations worldwide.
According to Shankar, the cloud-based platform connects the customer and consumer in a way that's never been done before, harnessing omni-channel capabilities to connect to the consumer wherever they are.
As well powering operational efficiency, the system enhances customer loyalty by integrating existing loyalty programs and promotions to enable retailers to deliver targeted messages to their consumers irrespective of their location.
Cloud-based tech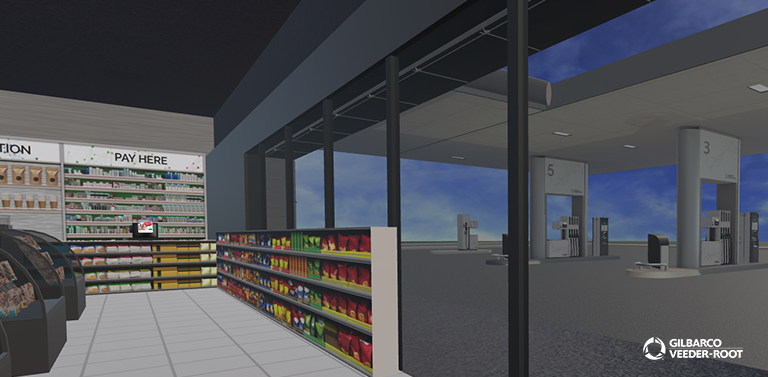 Operational efficiencies and cost savings are further generated through Gilbarco's Insite360 cloud-based platform, a complete wet stock management and alarms solution.
The platform features an online dashboard and reporting tool to enable retailers to manage their day-to-day operations plus background analytics to monitor performance and provide actionable alerts." A number of retailers use data to make their operations more efficient such as monitoring fuel underground to ensure accuracy and that the levels in the tank are right," Shankar says.
But it goes way beyond data handling, however. "It's understanding how to use the data to drive growth for our customers on both sides of the profit equation," Shankar says.
Gilbarco also deploys cloud-based 'predictive maintenance' across both the forecourt and the c-store.
"With less profit available on the forecourt, we want to make the lifecycle of our solutions much better and reduce the amount of operating expenditure," Shankar says. "We recognise that downtime is a huge problem in the industry and that a pump that is not operational is a significant cost to our customers.
"It also changes the consumer perspective if a forecourt has pumps which are slow or not working," Shankar adds.
In the same vein, in-store coffee machines should be operationally efficient since coffee is the most profitable item in a c-store. Similarly with tank gauges or car wash, Gilbarco is equipped to predict when a problem might arise, ensuring the health of all assets on the forecourt and in the store, as well as environmental protection and compliance.
Maintenance is managed by Gilbarco's global service organisation and is data-driven ensuring work is carried out before problems happen.
"We are gleaning insight on wet and dry goods," Shankar says. "The lens that we look through is extremely holistic," he says.
And cloud-based technologies are becoming integral, whether it's for wet stock management or monitoring fuel equipment on the forecourt or engaging with consumers via POS in the convenience store.
"The cloud is becoming the heartbeat of the forecourt of the future," Shankar maintains.
Prioritising ESG
While digital transformation has become a top priority for many businesses, ESG (Environment, Social & Governance) is another industry mega trend, which is driving disruption and especially within forecourt retailing. Around the world, the trend to alternative fuels and electrification is accelerating at pace, as Governments set increasingly ambitious targets for net-zero.
With its long history in fuel and convenience retail, Gilbarco is already well on the page and well placed to help its customers deliver on their own ESG sustainability strategies and targets.
The predictive maintenance piece, for example, plays well into Gilbarco's ESG principles.
"We also make a concerted effort to drive technology to be more sustainability friendly i.e. to drive down energy usage," Shankar adds.
The business is also continuing to grow its investments in alternative fuels – electric and CNG (Compressed Natural Gas) – as a differentiated mobility provider; as well as offering solutions for hydro-carbon-based fuels.
"We want to provide a solution for all manner of customer needs," says Shankar.
The connection between the consumer and Gilbarco's customers will be finely honed going forward too.
"We will continue to invest in areas to create a more seamless journey for the consumer and a more profitable and sustainable operation for our customers," Shankar concludes.
Source: Global Convenience Store Focus (GCSF)