i.safe MOBILE GmbH has established itself worldwide as an international specialist and innovation leader for explosion-proof and extremely resilient communication devices. i.safe MOBILE develops and markets devices for the process industry, chemicals, pharmaceuticals, petroleum processing and other demanding industries that are tailored to the highest customer requirements.
The products are quality and safety tested by established approval procedures on the basis of European and worldwide standards. In order to meet all explosion protection requirements, the devices are developed in-house from the ground up in Lauda-Koenigshofen, the company's headquarters. The company cooperates with solution providers in the areas of push-to-talk, mobile device management, maintenance software and loneworker, among others, and offers complete solutions from a single source.
The company i.safe MOBILE is represented by a subsidiary in Singapore and Moscow and sales partners in 72 countries in Europe, the USA, Latin America, South Africa, the Middle East, Australia and Asia.
Interview with Martin Haaf, CEO i.safe MOBILE.
Easy Engineering: What are the main areas of activity of the company?
Martin Haaf: We develop products and solutions for communication in potentially explosive and professional industrial areas. We implement customer requirements precisely and incorporate all international standards into the development.
We provide other companies with support as partners in the context of development consulting on explosion protection.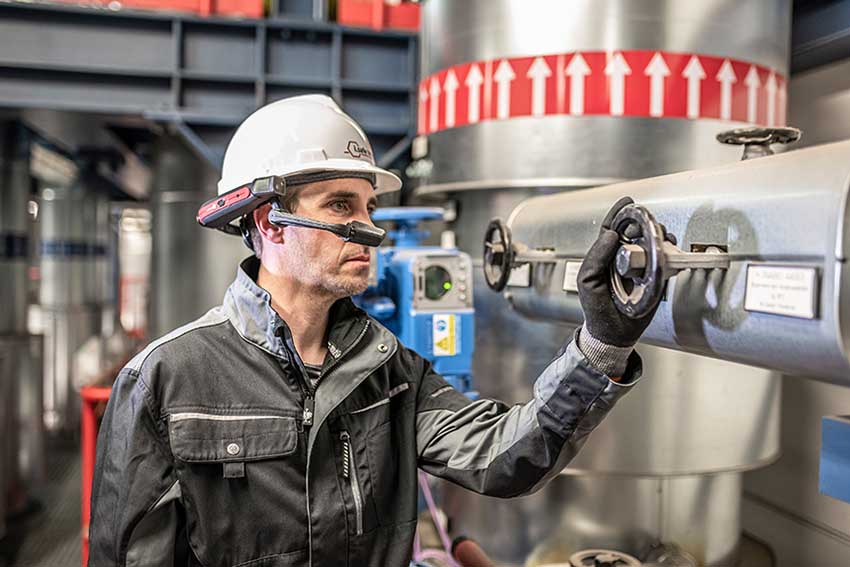 E.E: What's the news for 2021 about new products?
M.H: We just have launched this year, after one year development process together with the Zebra OEM-team, the IS-TH1XX.1: Our brand new Android-based handheld barcode scanner for Zone 1, 2, Mining and non-Ex areas. Together with our IS530.x industry smartphone, this handheld barcode scanner becomes a multi-function mobile device.
Furthermore, we are planning to bring exciting product extensions to the market this year.
E.E: What are the ranges of products?
M.H: We develop and produce Android-based explosion proof and robust cell phones, smartphones, tablets and suitable accessories for Zone 1/21, 2/22, Division 1, Division 2, M1 mining and rugged industrial environments. Our products are based on international certifications like ATEX, IECEx and NEC500 other country-specific approvals.
E.E: At what stage is the market where you are currently active?
M.H: The market for explosion-proof communication devices and the demand for development consulting in this sector is growing continuously. The market is also becoming more and more international.
E.E: What can you tell us about market trends?
M.H: In the digital transformation/Industry 4.0 environment, we clearly see an even stronger trend towards process automation. This is about the fast deployment and efficient use of high-performance and multifunctional communication devices. Especially in the industrial B2B environment there is a high demand for 1-in-2 devices. Industry smartphones and tablets are being used as mobile work devices on site in combination with special industry solutions. The areas of PTT, digital workflow management, assisted reality, mobile device management, maintenance and loneworker solutions are becoming more and more important.
E.E: What are the most innovative products marketed?
M.H: Our most promising and extremely demanded innovation of the last few months was our multifunctional barcode scanner. With the IS-TH1XX.1 barcodes can be decoded at unsurpassed speed from a distance of more than 15 meters in potentially explosive atmospheres, even under difficult conditions, and can be processed immediately by our connected IS530.x industrial smartphone.
On the other hand, we released another pioneering innovative product, our HMT-1Z1, head mounted tablet. This is the world's first, voice-controlled tablet for hands-free working in potentially explosive zones 1/21 or CSA Class I, II, III Division 1. It is Android-based and has a high-resolution micro display. Our worldwide customers appreciate the possibility of intuitive voice control and digital microphones with active noise suppression. It is perfectly suitable for assisted reality scenarios with highly complex remote support applications in noisy industrial environments.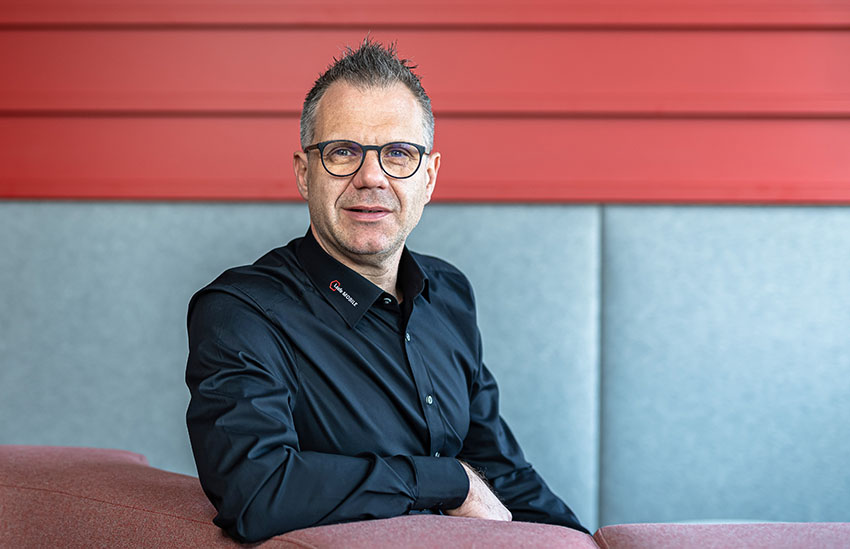 Martin Haaf – CEO i.safe MOBILE
E.E: What estimations do you have for 2021?
M.H: The market will continue to be determined by the international upward trend. For the near future we expect a further upswing in orders. We will be able to be even more active worldwide through our partners and will expand our service and sales centers even further. In terms of product development, we are already working on the next generation of technology. In brief, there are exciting innovations in sight for the coming months!
Source: Easy Engineering International webpage