Andrea Mulhall is Vice President & General Manager for Insite360 FuelQuest, Veeder-Root's fuel management solutions business unit. She has been working with Gilbarco Veeder-Root for a number of years in different positions, including product management, product marketing, and channel management. We discuss the characteristics of their wetstock service management solutions and other key issues.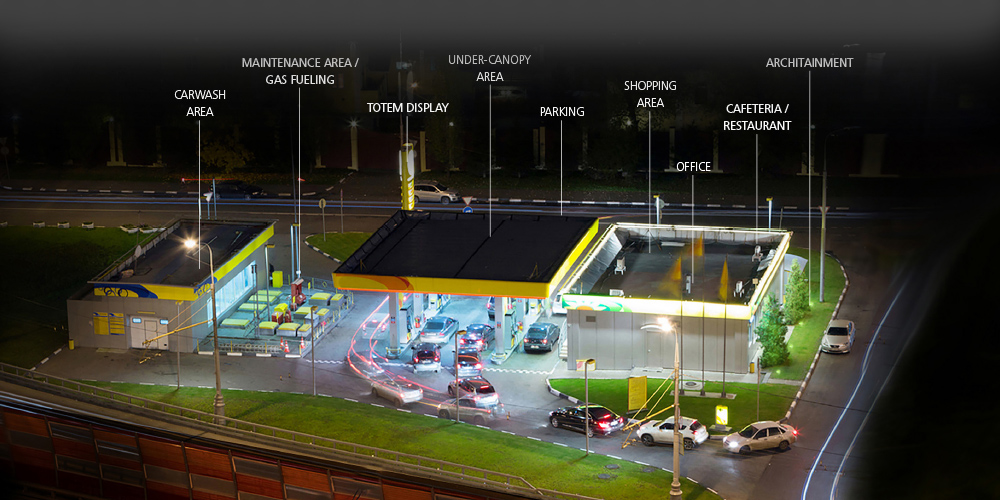 Q. Currently, what are the most important Insite360 markets globally? How many sites are under service worldwide?
A. The U.S. and Europe are our main markets but we see an opportunity in both the emerging markets, in regions where many of our existing customers are expanding internationally and in mature markets for our newest service offerings. We are approaching 50.000 sites and see high potential to expand that count over the next 3 to 5 years.
What are the main challenges faced by Gilbarco Veeder-Root in growing their WSM service footprint and how do retailers view this kind of solutions?
Many of our customers take great pride in operating a well-run site or network. And often they are doing the best they can with the skills and tools they have. Sometimes it is hard for them to hear that they still have room for improvement. We've had cases using Insite360 where our data revealed a problem in a site's operations, only for the customer to say that the data must be incorrect. We then have the customer call a particular site or investigate only to find out that the problem indeed existed. Once they see the data and the power of these tools, they understand that our goal is to become an extension of their business and help them do their jobs more effectively and more easily.
To what extend have your WSM services been able to generate further equipment sales?
While our services are compatible with a variety of industry equipment, many of our customers quickly recognize that they can extract more value from our services when utilizing Veeder-Root equipment. In these cases customers will upgrade or add components or software to their equipment to take full advantage of our service capabilities.
What new WSM services is GVR launching in the near future?
In our Insite360 fuel module, we are pleased to announce the global launch of our Advanced Variance Analysis solution, which will enable operators to pinpoint more discrete sources of variance in their fuel inventory.
Next year we are excited to launch our Insite360 Encore solution for the U.S., offering a wide variety and tiers of remote capabilities for retailers to maximize uptime and efficiently run their business. We'll also be rolling out additional services to our Insite360 Passport offering through 2017 to enhance retailers' control of their in-store point of sale solution, as we continue to invest in and evolve our remote services capabilities.
How do you see cloud technology and SaaS evolving in the future in the context of fuel stations?
As fuel stations evolve and the technology in the c-store, underground, and at the forecourt becomes smarter, the equipment produces more data streams. In addition, we see a trend where operators want to continue to manage their businesses more effectively to enhance customer experience, drive traffic, and reduce costs. Cloud technology and SaaS are enablers for companies like Gilbarco Veeder-Root to help operators and owners leverage and combine these data streams to extract more meaningful insights about customer behaviour and their operations. We see a world where stations become more automated and smarter, and cloud technology and SaaS is an enabler for this transformation.
How does a company like Gilbarco Veeder-Root adapt to a fuel retailing market with less and less fuel stations? How does that affect the wetstock business?
For us it's not just about station count, it's also about station size and sophistication and what value we can add to those stations and those customers. As networks consolidate and sites close, we also see many of our larger customers building larger sites with more complexity. These sites require more sophisticated equipment and more sophisticated solutions to manage their increasingly complex operations.. We also find that our customer base (large and small) is evolving to desire a greater level of operational sophistication to be competitive in the market – whether it's to lower costs, drive more traffic, or create increased consumer loyalty. These customers also require more expertise to help them achieve these goals – and they look to our solutions to help them.
What are the main differences between Insite360 and other wetstock management services?
Insite360 is the most comprehensive solution for fuel retailers and operators in the industry, combining a suite of managed services and do-it-yourself solutions for underground, C-store and forecourt operations with industry leading equipment. In the U.S., our services range from wet stock management, to fuel logistics and financial reconciliation, to point of sale and dispenser remote maintenance to enable operators to control a broad set of site operations with one solution.
In addition, Insite360 offers the most global solution – using the large footprint of the Gilbarco Veeder-Root network, we can easily understand the needs of customers across the globe and respond to those.
Building on Veeder-Root's long experience in tank calibration, Insite360 uses cloud-based Accuchart – a high-precision tank calibration process that delivers tank charts with class-leading accuracy. This high definition enables Insite360 to grasp problem areas more in advance, which translates into cost savings and peace of mind. Simply put, it is like comparing a modern Ultra High-Definition TV with a device from the 90s – every detail is more easily visible.
Source: Petrol Plaza